So the reason for the season, or rather the vacation in this case...is because 4 years ago yesterday this little guy came into my life!
I rarely put my kids online, but who can deny this beautiful face? It's hard to believe it's been 4 years!!! He has gone from this adorable fat little Buddha Baby: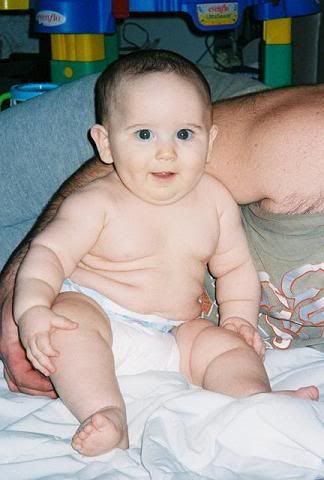 ("
Poster Child for Breast Milk
!")
To a deep thinking, serious, sensitive, tractor loving farm boy!
4 years ago I went from a woman of independant mind and free spirit to woman bound by love and grounded by the trials of raising children. Oh how things change! And I wouldn't change it for the world!
Happy Birthday River!
And since I am already posting pics of one, here is the other guy little guy who just doubled the fun!
I love you too Gus!